Wilkes Public Health Dental Clinic
Wilkes County Family Dentistry
1915 West Park Drive, Suite 104, N. Wilkesboro
1915 W. Park Dr. STE 104.
North Wilkesboro, NC 28659
Write any content you would like to here!
Our office will be closed Monday January 17, 2021 to observe Martin Luther King, Jr holiday.
Our office is now accepting Cigna, Delta Dental, Medicaid and NCHC insurances. Please call our office to make an appointment.
Accepting Patients from Age 1 to 100.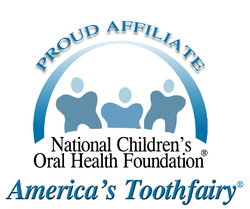 Site updated: 01132022
Questions or concerns about our website should be emailed to dabillings@wphdc.com.
NOTICE TO PATIENTS:
This practice serves all patients regardless of inability to pay.
Discounts for essential services are offered based on family size and income.
For more information, ask at the front desk or visit our website.
Thank you.
AVISO PARA PACIENTES:
Esta práctica sirve a todos los pacientes, independientemente de la incapacidad de pago.
Descuentos para los servicios esenciales son ofrecidos dependiendo de tamaño de la
familia y de los ingresos.
Usted puede solicitar un descuento en la recepción o visita nuestro sitio web.
Gracias.
Appointment request
Need an appointment with a dentist in North Wilkesboro ? Requesting an appointment at our North Wilkesboro, NC family and cosmetic dental office is now easier than ever. Fill out the form below and we'll contact you to find a time that fits your schedule. Start your journey towards a beautiful smile with us today!
North Wilkesboro dental practice,
Wilkes Public Health Dental Clinic
, is a leader in serving the clients that use Medicaid and Health Choice for services. Make an appointment today.
Wilkes Public Health Dental Clinic
Wilkes County Family Dentistry