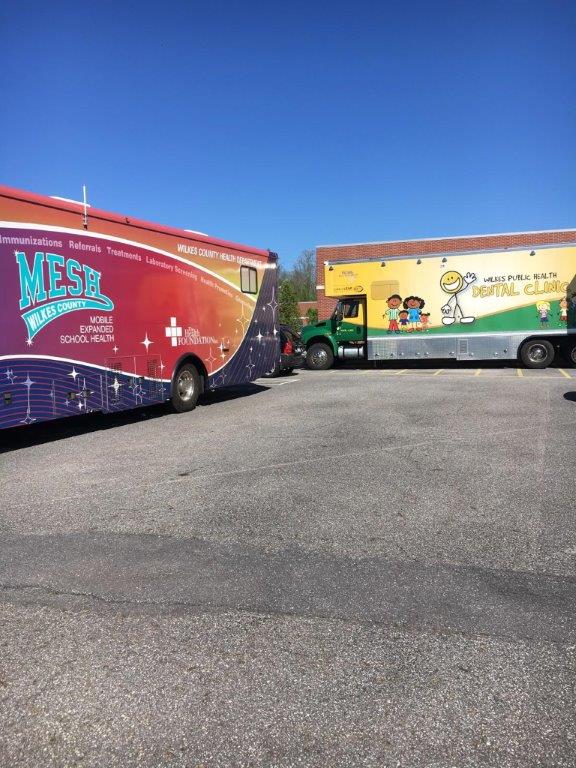 The Wilkes Public Health Mobile Dental Clinic began operation in 2001.
For the past 22 years, the Mobile Dental Clinic has treated children in the Wilkes County School System; school children are seen when parents or guardians return a signed, completed consent form for treatment to the school.
Currently, the mobile clinic also serves both children and adults around the county by appointment (call 336-903-7303). Our first treatment location was Boomer Ferguson Elementary School in 2001. Since then we have expanded our program to include: All 23 Wilkes County public schools, Eckerd Connections, 4 local daycares, and one local nursing home facility.
*****Treatment by Appointment Only*******
We accept Medicaid and limited private insurance. Fee for service does apply. We offer a sliding fee discount program based on household income. Contact our mobile office for an appointment. 336-903-7303