We believe in creating a relationship with our patients that goes beyond the office doors. We've specially created this section of our site to share with you important events from our office.
2023 GIVE KIDS A SMILE
January 11, 2023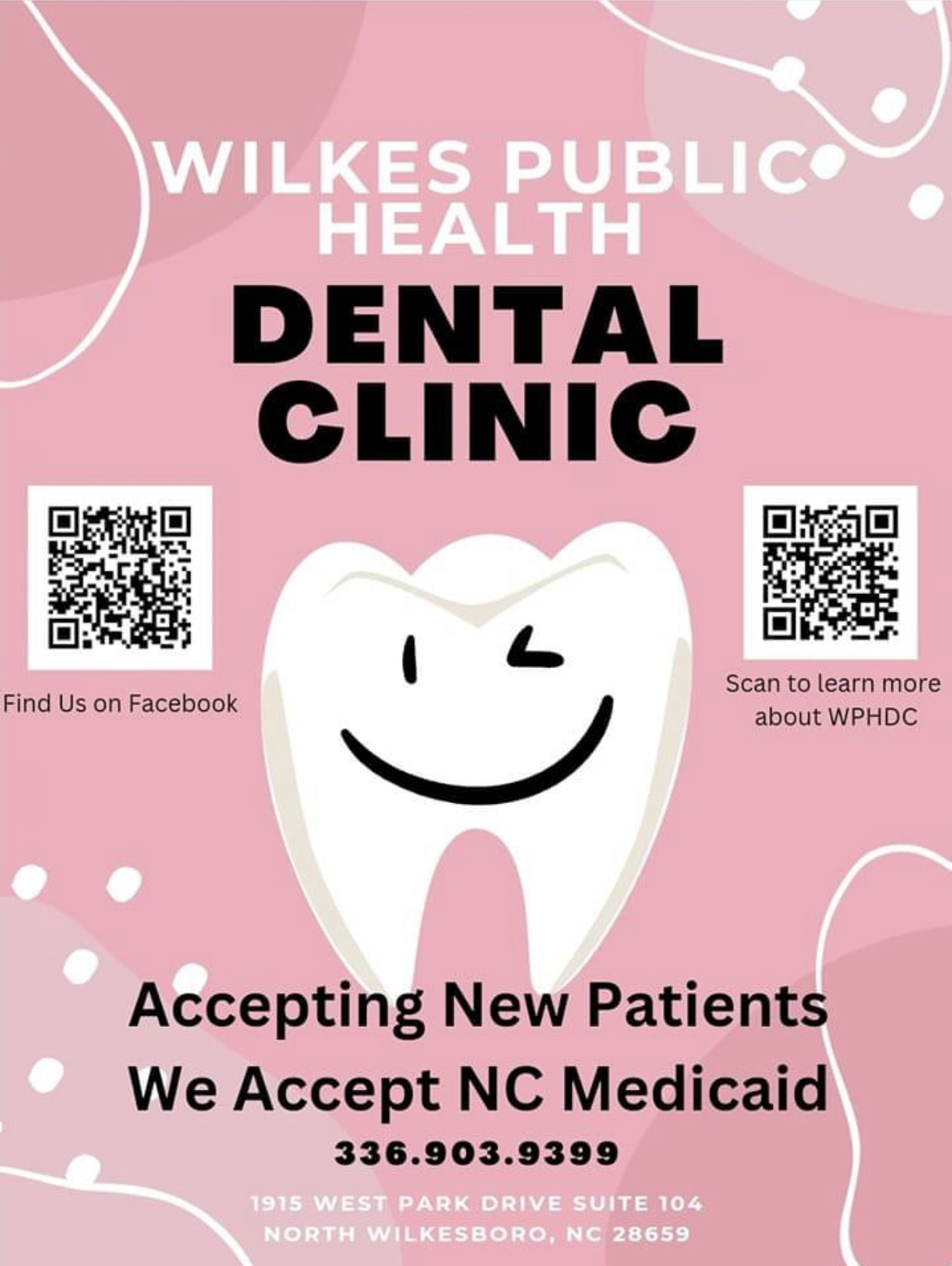 Welcome our new Executive Director, Arden Jolley
September 16, 2022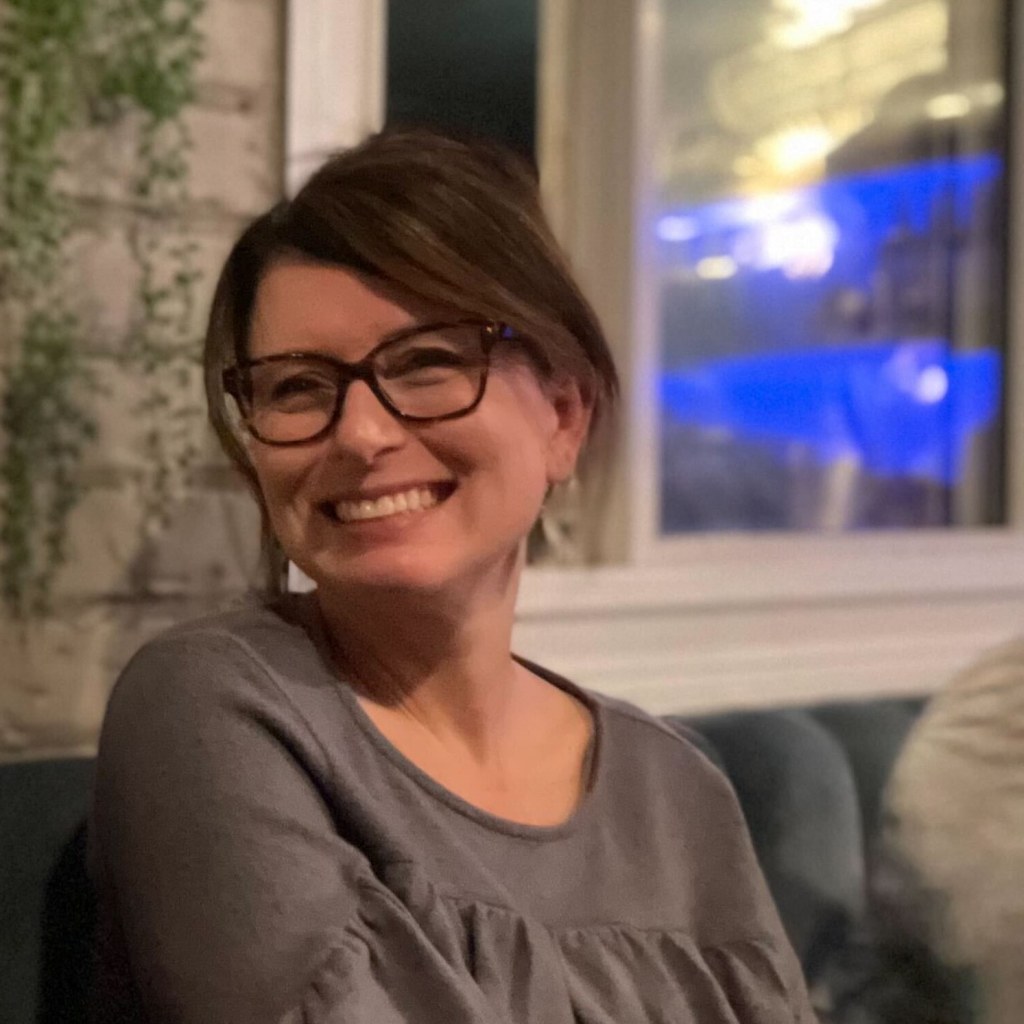 Our office would like to proudly introduce our new Executive Directory, Arden Jolley.
Arden has been in dentistry since 1993. She started her career in dentistry as a dental assistant and from there transitioned to treatment coordinator and then practice manager. She received her Bachelor of Science in Business Management with a concentration in Human Resources in 2021. Arden owns a dental consulting firm and is the president of Foothills Dental Office Administrator and Manager's Association. She is a member of AADOM, NCPHA, NNOHA, and SHRM. Arden was appointed as the Executive Director of Wilkes Public Health Dental Clinic in July 2022. She enjoys time with her husband, son, and family.
WPHDC WILL BE AT TOUCH A TRUCK EVENT
September 15, 2022
The Wilkes Public Dental Clinic will have our Mobile Dental Clinic at the Rotary Park in North Wilkesboro for the annual "Touch A Truck" event on September 17, 2022 from 10am-2pm. Our staff will let you tour and "touch" our dental clinic and there will be prizes. The event will also have lots of food, games and other exciting trucks for the whole family to enjoy. See you there!
Give Kids A Smile Event Tackles Decay In Children Increased by COVID
February 21, 2022
Dentists, staff, and volunteers participated in the national "Give Kids a Smile" event sponsored by the American Dental Association and the North Carolina Dental Society on Friday,
February 4th. Forty-nine (49) children received free dental care totaling almost $26,000. This event is held the first Friday of February each year in conjunction with National Children's Dental Health Month. Children for whom these free services are provided must be under 18 years of age and have no dental insurance.
The importance of this year's event was due to the enormous increase in decay among the children in Wilkes County as a result of the COVID impact. Dawn Jolly, Mobile Dental Clinic Manager, says that the decay rate has doubled in the last 2 years. Children have been at home more where they had access to snacks and drinks throughout the day. They were not on their regular daily schedule of brushing and flossing. There is some evidence that masks dry out the mouth which also contributes to caries. According to Crystal Wagoner, who has been working with the Mobile Clinic since 2001, "I have not seen this much decay since we started the program in 2001. For some children, every tooth has a cavity!"
Unfortunately, the result of this increased decay is that there are so many teeth that have to be pulled due to the infection or the tooth is so broken down from the decay it can't be saved. Deana Billings commented, "our dentists and staff are really heartbroken over the decay rate and the extensive needs of the children we are treating." She further commented, "we have worked so hard to reduce the decay rate and increase the dental care among our school aged children, only to have COVID reverse in 2 years the work that has been accomplished. Additionally, health department dental directors from across the state report that they are seeing the same thing. Dental health considerations were not anticipated as an area of concern with the changes necessary to address COVID. This has totally caught the dental community and parent off guard. The saddest story that was told to Deana by the Mobile Dental Clinic Team was a 13 year old boy who sat in the dental chair and cried because the number of teeth he had with cavities.
In further recognition of February being Children's Dental Health Month and to give parents additional information about dental care, the Wilkes Public Health Dental Clinic will be hosting a Dental Health Fair on Saturday, February 26th from 10-11:30 in the hallway outside of the Dental Clinic located at 1915 West Park Drive in North Wilkesboro. There will be games, educational materials, gift bags with dental supplies, and train rides.
The mission of the Wilkes Public Health Dental Clinic is to serve the unserved and the underserved children and adults of Wilkes County and the health professional service areas in need of dental care. You can contact the dental clinic Monday – Friday at 336-903-9399.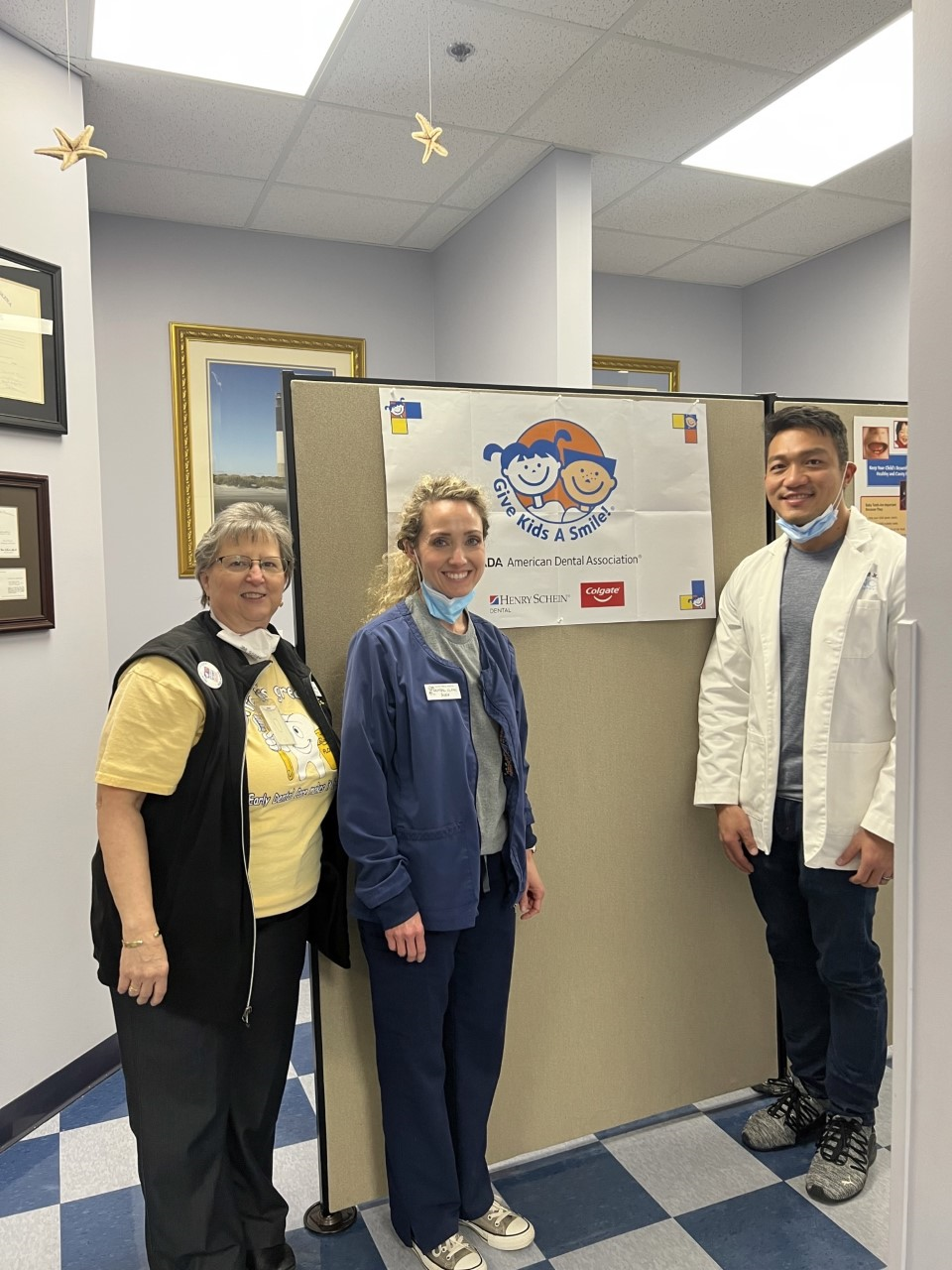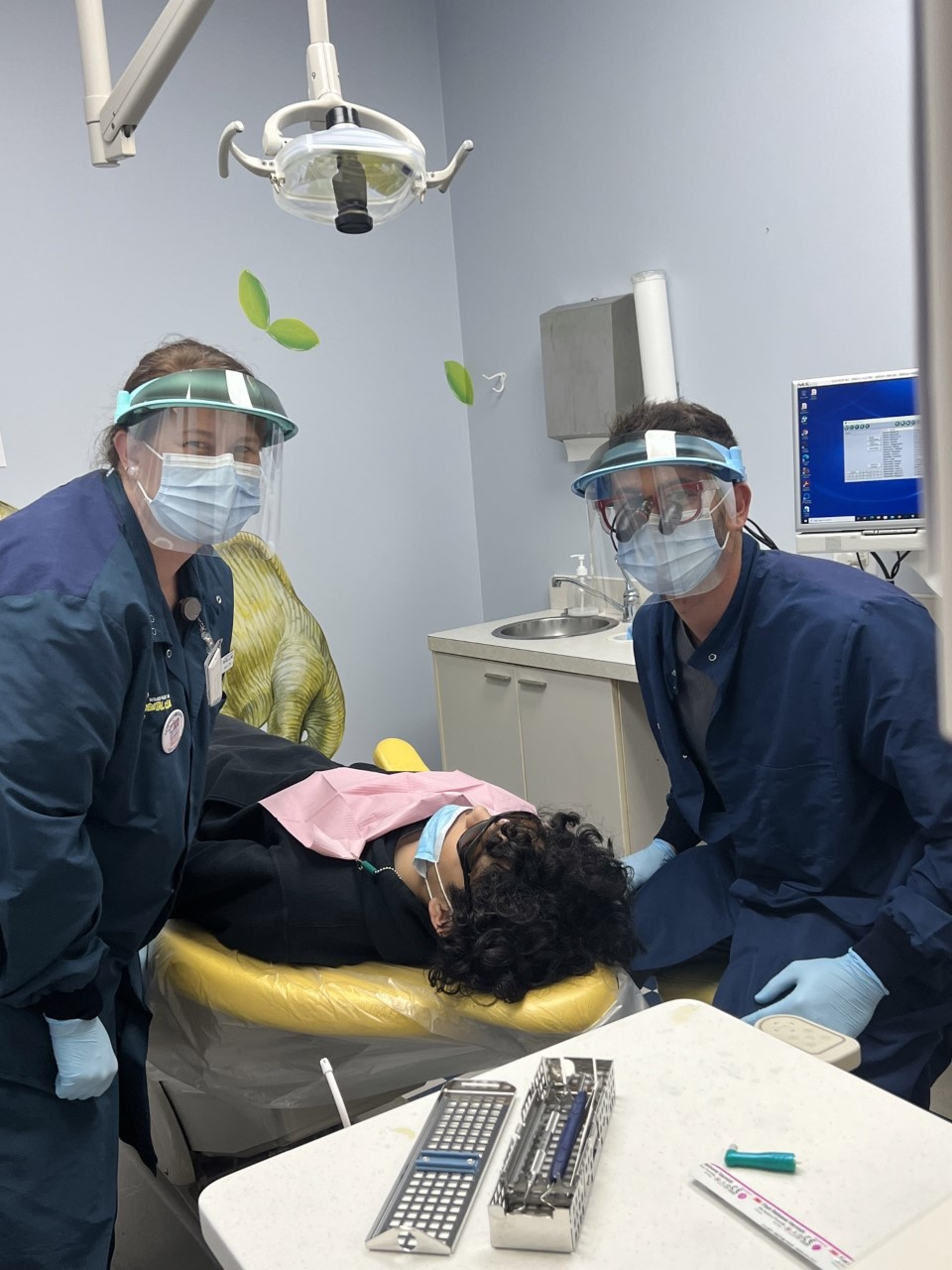 Childhood Tooth Injuries
July 15, 2020
With warmer weather, outdoor activities and sports starting, we want to keep parents informed in the case of mouth injuries. Here is some information from the American Academy of Pediatric Dentistry to help parents be prepared for the most common types of childhood tooth injuries.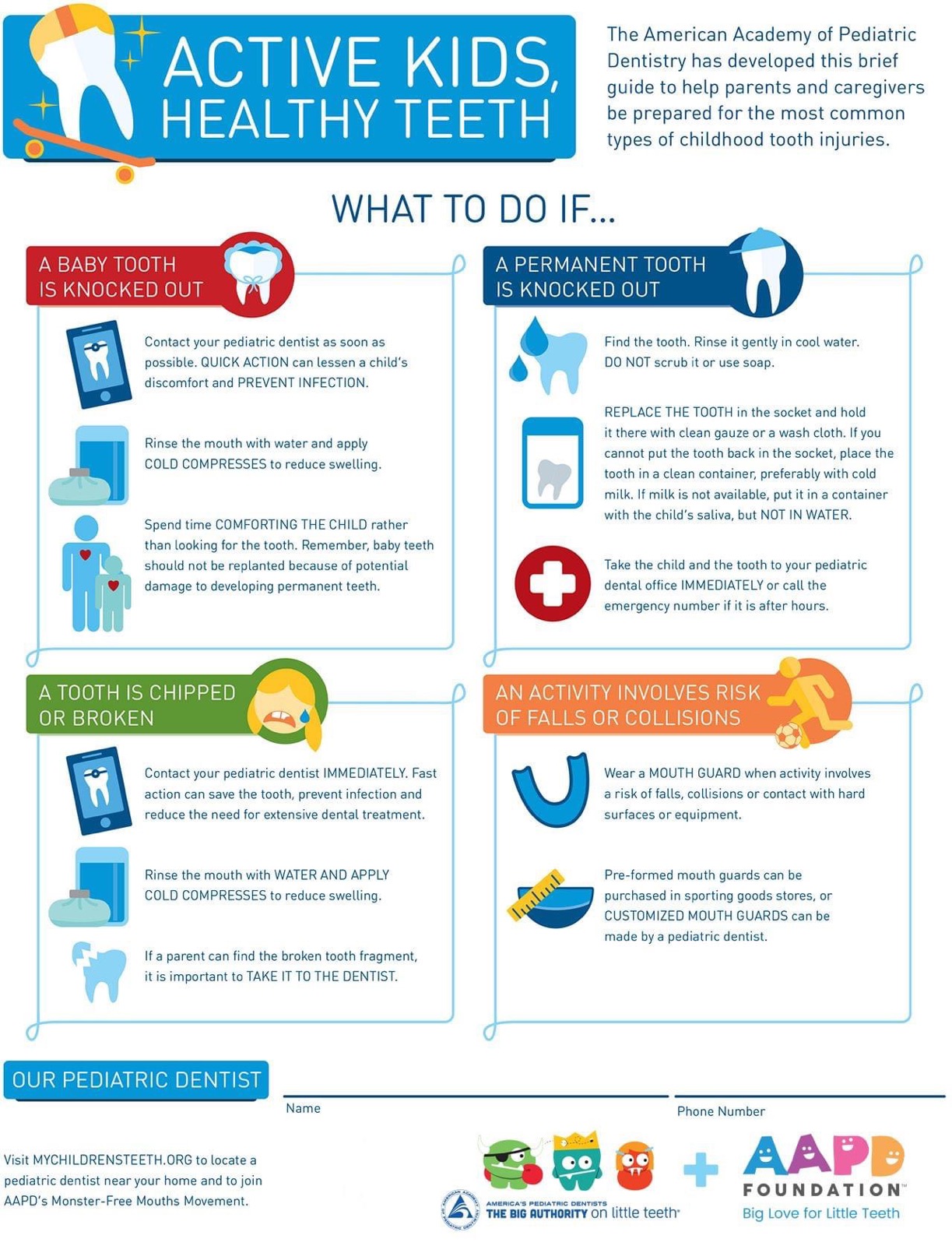 Why does the dental office need to take my blood pressure?
January 16, 2020
Many people may wonder when they come in for dental work, "what does it matter what my blood pressure is, when you are only working on my mouth?". A lot of people that view themselves as healthy only visit their physician every few years, but may typically see their dentist twice every year. High blood pressure may lack warning signs and the patient may not know until it is at dangerous levels. Most commonly high blood pressure causes no symptoms at all. However, in some cases some people may experience headaches, fatigue, vision problems, difficulty breathing or chest pain. It is recommended that you see a physician regularly to have blood pressure readings checked.
Dental offices may alert the patient to slightly elevated levels or dangerously high levels that the patient may not have known about. Blood pressure readings in the dental office are helpful in choosing the appropriate local anesthesia for dental injections. High blood pressure results in additional risk for a medical emergency which prevents the dentist and staff from providing dental care to the patient until this is controlled. The dentist may recommend that you see a physician upon leaving the office to encourage immediate medical treatment.
BP category Systolic (upper #) Diastolic (lower #)
Normal less than 120 and less than 80
Prehypertension 120-130 or 80-89
High Blood pressure
(Hypertension Stage 1) 131-159 or 90-99
Hypertension Stage 2 160 or higher or 100 or higher
Hypertensive Crisis Higher than 180 or Higher than 110
Avoiding Dental Emergencies
January 16, 2020
If you have ever suffered through a dental emergency, you likely are eager to avoid repeating the experience. True, some situations cannot be anticipated, but there are steps that you can take to steer clear of sudden dental pain and infection. Below are a few of our suggestions to help keep patients smiling.
1) Seek Regular Preventive Care: Your dentist will recommend a dental cleaning, periodic evaluation, and x-rays on an interval that is customized to your dental risk. For some people with low risk, this may mean going more than 6 months between cleanings. For others, it could mean we recommend treatment of your teeth and gums every 3-4 months to prevent complications from periodontitis (a disease of the bones and gums surrounding your teeth.) It is important to remember that your dentist can detect problems sooner than you may feel them: dental cavities are not typically painful in their early stages, and by the time a patient can feel a tooth "loosening" due to gum disease there may not be much we can do to prevent the tooth loss.
2) Pay Attention to the Early Warning Signs: Over the years, I have heard numerous patients who arrive to our office in pain report that their symptoms began "last year" or "3 months ago." Many things may keep patients from seeing the dentist (anxiety, financial concerns, busy schedules, hope that the problem will just "go away"), but delaying treatment will only cost you more pain and suffering. Dental pain that is ignored can result in spreading infection, that may be life threatening.
3) Make Healthy Choices Each Day: The best way to avoid dental emergencies is to do your "homework." Brush with fluoride toothpaste for two minutes twice each day, and floss before bed! Avoid sipping on soda (even diet!) or sweet tea, which can contribute to cavities. Wear a mouthguard for sports or other activities when your mouth may be hit. See your medical doctor regularly to take care of your overall health, especially conditions like diabetes or high blood pressure. Believe it or not, cardiovascular disease and diabetes are related to your oral health! Also, if your blood sugar or blood pressure are not in a healthy range, it may result in a delay to emergency dental treatment. Patients with uncontrolled diabetes typically take longer to heal after dental extractions and are at greater risk for pain and infection after treatment. Working with your doctor (and following dietary recommendations) to keep your health in check will help make your dental treatment less complicated.