Wilkes Public Health Dental Clinic
Wilkes County Family Dentistry
1915 West Park Drive, Suite 104, N. Wilkesboro
1915 W. Park Dr. STE 104.
North Wilkesboro, NC 28659
North Wilkesboro Family Dentist
Our office has been doing ADA recommended screenings and questionaires for all patients during this Covid 19 pandemic. The screening includes temperature and oxygen checks along with a patient screening questionaire from the ADA. We will continue to do these screenings as long as it is recommended. We appreciate your patience during this time. Please call our office if you have questions or concerns.

Lip Biting After Dental Work

When it comes to dental procedures in kids, child lip biting after dental work is a very common complication with some children and can also happen to their their cheeks and tongues.

The reason that children do this is simple. It could be because the child cannot feel anything so they accidentally bite or chew on the area or it could be because of the sensation of the anesthetic wearing away.

Just a couple of hours after the anesthetic from a dental procedure fades, your kid will start to experience a sort of sensation. Since children are not conversant with the wake-up feeling that comes with the wearing off of anesthesia, they could interpret it as itchiness.

This misinterpreted sensation could result in a swollen lip after dental work because children may start to bite their lips, tongues, or cheeks. In some cases, the swelling can become worse and last for a couple of days. Conditions like this are characterized by the formation of a yellowish-white scab.

The pictures below show a child's bit lip after dental work on the first day and then the white scab forming a few days later.

One of the first steps should be to get in touch with your child's dentist if you are at loss and can't figure out what to do to remedy this situation.

To help you get through this, let's talk about some common concerns associated with dental treatment in children with regards to having a bit lip after dental work.

Local Anesthetic And Numbness

Dental treatment may come with some discomfort and one principal way of dealing with this discomfort is by using local anesthetic. Also known as numbing. Following dental anesthetization, your child may notice that their tongue, cheeks, lips, and adjacent soft tissues become numb. The anesthetic agent used, as well as the individual patient, will determine how long a child will have to cope with the numbness.

Generally, the dentist will determine the best local anesthetic depending on the situation but the numbness should wear off shortly after treatment. In some kids, the numbness last for a couple of hours while for others, the numbness doesn't last that long.

The moment the numbness begins to wear off is when your kid starts to experience the tingling sensation in their tongue and/or lips. And this is the time where you have to monitor them because children have a very high tendency of lip biting after dental work. We've seen lots of cases where parents come in because of child bit lip after dentist situations. If your child chews on or sucks their cheeks or lips, it can cause damage to the soft tissues.

There are situations where kids will be given a gauze or cotton roll that serves as a tooth pillow. This works as a reminder that their tissues are sleeping. You also want to monitor the tooth pillow because chewing on it can cause soft-tissue injuries. Also, the dentist will instruct your child against chewing on their tongue or lip.

If the dentist applies the local anesthetic with the aim of numbing the lower jaw teeth, both the tongue, cheek, and lip on that affected area will become numb. But the numbness will only affect the cheek and lip if the upper jaw is the area involved.

Remember that dental treatment doesn't mean you have to deny your child of liquids but it is important that they wait about an hour if the procedure involved extractions. You should also ensure that liquids are not consumed with a straw.

As soon as the sensation fully returns to the soft tissues, you can give your child soft food only. (Examples: soft foods after dental work) If the procedure didn't involve an extraction, wait until the next day before giving them regular food. However, if a tooth extraction was carried out, it's advisable to stick to softer foods for a day or two. Then resume a regular diet after 2 days or you could ask the dentist for suggestions regarding feeding.

Tissue biting after the numbness

Are you worried because you noticed that your child has a swollen lip after dental work? The best line of action if you detect your child lip biting after dental work is to get in touch with the dentist.

You may have to take your child to the office of the dentist to have the affected area examined. This is important, especially if you do not find the dentist's advice satisfactory enough and consider your child's bit lip a huge problem.

The office will most likely not charge you any extra fees and will swing into action to help you comprehend the situation better and offer professional advice about care. In a child bit lip after dentist situation, do not deprive your child of liquid and foods. You also want to keep them away from foods that are known to be spicy or acidic. Your child may also find some relief from consuming frozen treats and cold liquids.

Signs of lip biting trauma

The lip surface develops a white scab
The affected area becomes tender and sensitive to foods that are spicy or acidic
Raw lip tissue
Lip swelling up to 3 times its regular size

Cheek trauma signs from biting

A white scab
The area also develops a sensitivity to foods that are spicy and acidic
Cheek could become swollen
The affected side may get trapped between teeth
The inner area looks raw and tattered

What to do if you notice that your child has a bit or swollen lip after dental work

If your child suffered the injury to their lip or other soft tissue, do not be overly scared of infection. There may also be no need for antibiotics. Resist the urge to make use of petroleum jelly-like balms or creams to soothe the tissue. Instead, try making use of vitamin E oil and keep in mind that your child's bit lip after dental work may need a couple of days to heal fully.

it is also advisable to get in touch with the dentist and inform the office about the situation. Do not hesitate to call if you notice that the affected area has started to bleed. You will be given some instructions concerning the damage done to the lip. Follow those instructions strictly.

Your child will probably need to drink liquids and soft foods until the swelling has come down so they do not continue to bite and injure. Working with the dentist if your child ends with a bit lip after dental work can help to remedy the situation faster.

Kelly Hancock ,RDH

We know how important having a great smile is, it helps to make people look and feel good! More importantly, maintaining good oral health has an effect on your overall physical health. That's why the entire team at our dental practice is committed to providing the highest quality family dentistry.

Leveraging today's latest technology, our dentists can create results that change how you look and feel. Whether you need a routine checkup or more advanced procedures like a smile makeover, our dental practice offers a wide variety of procedures to uniquely fit your needs. In addition, our friendly staff ensures your visit to the dentist is affordable and comfortable. If you are searching for a family dentist – look no further, contact us today at

(336) 903-9399.

We invite you to look around our site to learn more about our dental practice to see how we can be an integral part of your dental health care. We know that the first step towards a beautiful smile and a healthy mouth begins with selecting a dentist that you can rely on. Don't hesitate to give us a call if you have any questions, or if you would like to schedule an appointment.
Office News
Aug 09, 2021

-

Wilkes Mobile Dental clinic at Clingman community center

Wilkes Mobile Dental Truck is coming to Clingman Community Center Monday, August 9th, 2021 9am-3pm We will offer Emergency Treatment and New Patient Exams/X-rays WALK-INS will be accepted on a limited basis Contact...

May 24, 2021

-

Congratulations to all the Graduates of 2021 from WPHDC!!!!!

Apr 25, 2021

-

Samaritan's Kitchen

Our staff from the Wilkes Public Health Dental clinic donated food to the Samaritan's Kitchen of Wilkes County. Thank you staff for being so kind and always helping our community!
Our Team
The first thing you'll notice when you walk into our office is the incredibly friendly and inviting atmosphere. Members of our staff have been hand-picked to provide you the best possible experience during your visit. Learn more about our team below.
Appointment request
Need an appointment with a dentist in North Wilkesboro ? Requesting an appointment at our North Wilkesboro, NC family and cosmetic dental office is now easier than ever. Fill out the form below and we'll contact you to find a time that fits your schedule. Start your journey towards a beautiful smile with us today!
Contact Us
Have a question or comment? Fill out the Contact Us form and we will be in touch as soon as possible.
Wilkes Public Health Dental Clinic

1915 W. Park Dr. STE 104

North Wilkesboro NC 28659
Phone: (336) 903-9399
Our office will be closed August 18th, 2021 for Staff training.
Our office is now accepting Cigna, Delta Dental, Medicaid and NCHC insurances. Please call our office to make an appointment.
Accepting Patients from Age 1 to 100.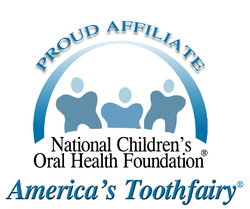 Site updated: 08/03/2021
Questions or concerns about our website should be emailed to dabillings@wphdc.com.
NOTICE TO PATIENTS:
This practice serves all patients regardless of inability to pay.
Discounts for essential services are offered based on family size and income.
For more information, ask at the front desk or visit our website.
Thank you.
AVISO PARA PACIENTES:
Esta práctica sirve a todos los pacientes, independientemente de la incapacidad de pago.
Descuentos para los servicios esenciales son ofrecidos dependiendo de tamaño de la
familia y de los ingresos.
Usted puede solicitar un descuento en la recepción o visita nuestro sitio web.
Gracias.
North Wilkesboro dental practice,
Wilkes Public Health Dental Clinic
, is a leader in serving the clients that use Medicaid and Health Choice for services. Make an appointment today.
Wilkes Public Health Dental Clinic
Wilkes County Family Dentistry