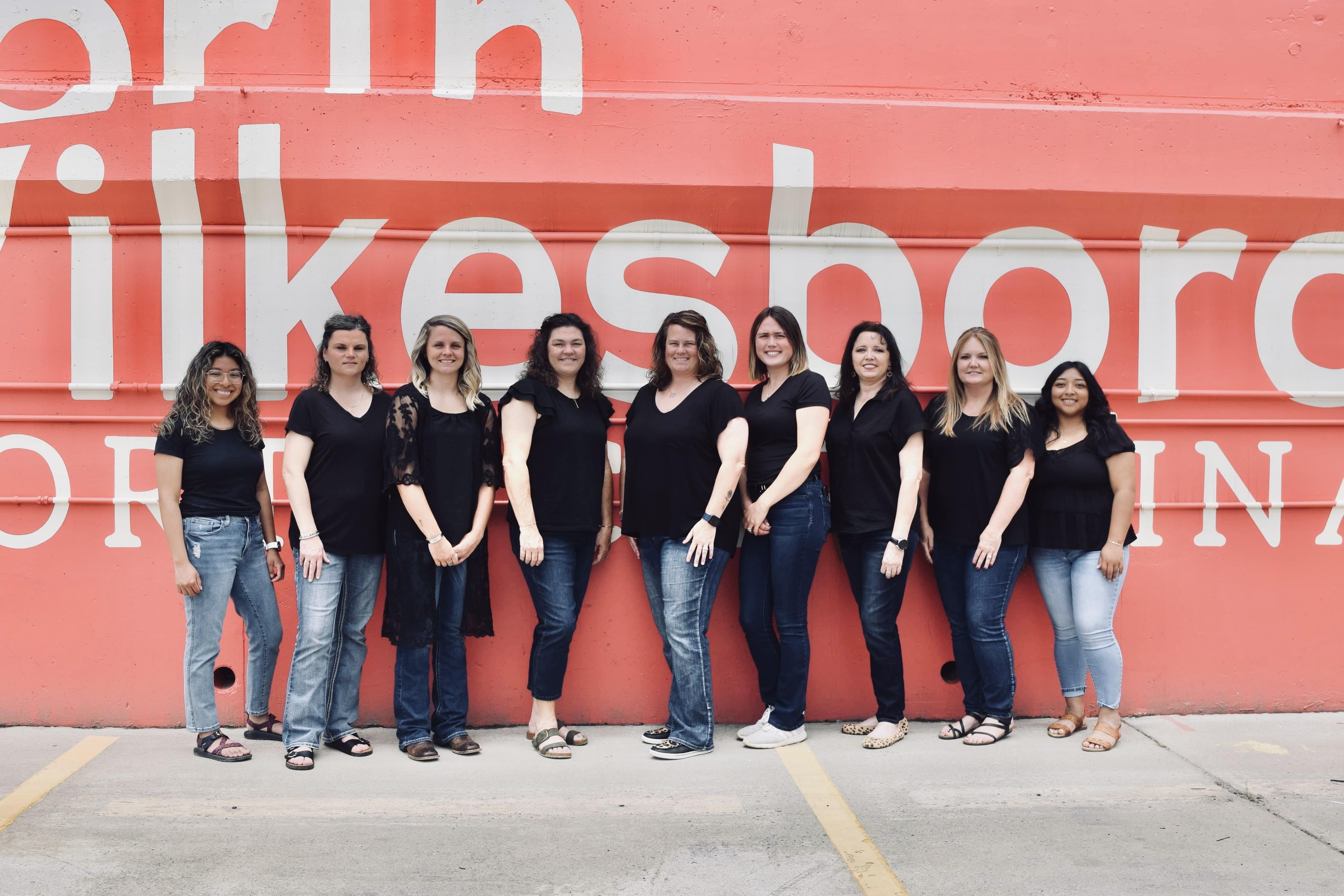 LeAnn Adams, CDA
LeAnn is a Certified Dental Assistant and a Community Health Coordinator. She graduated from Wilkes Community College in 1998. She began working with a local pedodontist after graduation and then started with the Wilkes Public Health Dental Clinic in 2003. She enjoys all aspects of dentistry but she especially loves working with children and their families. She feels that going to the dentist is not always fun but should never be a hard thing to do. She is very passionate about dental education and wants to share as much information with patients and families as possible. She has been married to her husband for more than 20 years, and has 2 children and she loves spending time with family and friends.
Melinda Myers, CDA
Melinda has been a dental assistant for 28 years and has been working at the clinic for 15 of those years. She enjoys seeing patients of all ages but the kids have stolen her heart. In her time off, she enjoys spending time with her husband and teenage daughter. Her daughter keeps her busy with her endless sports.Any chance that she gets she enjoys spending her free time camping and reading my new favorite book.
Crystal Wagoner, CDA
Crystal has been a Certified Dental Assistant for 25 years and she has been working at our office for 21 years. She has been working on our Mobile dental clinic for 7 years. She enjoys going to all the schools, nursing homes and daycares with our mobile unit to help the community with oral health needs. You will also see her working in our main office at times. She enjoys spending time with her husband of 23 years and her children. She also spends her spare time at the race track and with her two yorkshire terriers.
Michelle Hamby, CDA
Michelle has been a Certified Dental Assistant for 31 years. She graduated from Wilkes Community College in 1991. She has experience in orthodontics, endodontics, prosthodontics and general dentistry. She's very passionate about helping people feel better about themselves and their smile. Michelle has worked at WPHDC for 5 years, with the last 4 years on the Mobile team. She enjoys spending time traveling with her boyfriend Rob and watching her Tennessee Vols.
Alicia Anderson, CDA
Alicia has been a Certified Dental Assistant since 2007. She enjoys making a difference in people's lives by helping them smile again. Her and her husband have a beautiful little girl. Outside of work, she enjoys going on vacations and spending as much time with family and friends as she can.
Jenny Aguilar, CDA
Jenny is a 2021 graduate of the Wilkes Community College dental assisting program. She has been at the clinic for about a year. She loves working with children. She has had an interest in the dental field since she was very young. When she is not working, she loves getting to see new places and spending as much of her free time with her friends, family and her cat Lucy.
Ashley Blankenship, CDA
Ashley has been a dental assistant for 3 years. She enjoys her job at WPHDC and loves helping and serving all the patients. In her free time, she enjoys spending time with her family. She also really loves being outdoors.
Courtney Stroud, CDA
Courtney Stroud graduated dental assisting school in 2018 and with an Associates degree in Arts in 2020. Courtney is originally from Iredell County and has lived in Wilkes for 5 years. In Courtney's free time she enjoys being outdoors, riding side by sides, going to football games and going to the beach!