Wilkes Public Health Dental Clinic
Wilkes County Family Dentistry
1915 West Park Drive, Suite 104, N. Wilkesboro
1915 W. Park Dr. STE 104.
North Wilkesboro, NC 28659
North Wilkesboro Family Dentist
We know how important having a great smile is, it helps to make people look and feel good! More importantly, maintaining good oral health has an effect on your overall physical health. That's why the entire team at our dental practice is committed to providing the highest quality family dentistry.

Leveraging today's latest technology, our dentists can create results that change how you look and feel. Whether you need a routine checkup or more advanced procedures like a smile makeover, our dental practice offers a wide variety of procedures to uniquely fit your needs. In addition, our friendly staff ensures your visit to the dentist is affordable and comfortable. If you are searching for a family dentist – look no further, contact us today at

(336) 903-9399.

We invite you to look around our site to learn more about our dental practice to see how we can be an integral part of your dental health care. We know that the first step towards a beautiful smile and a healthy mouth begins with selecting a dentist that you can rely on. Don't hesitate to give us a call if you have any questions, or if you would like to schedule an appointment.

We are proud to offer opportunities for employment with a skilled dental team.

Please see our EMPLOYMENT section for employment opportunities for dentists and dental hygiene.

JUST A REMINDER FROM OUR OFFICE TO YOU AND YOUR CHILDREN AFTER DENTAL WORK IF THEY WERE NUMBED
Office News
Jan 11, 2023

-

2023 GIVE KIDS A SMILE

Sep 16, 2022

-

Welcome our new Executive Director, Arden Jolley

Our office would like to proudly introduce our new Executive Directory, Arden Jolley. Arden has been in dentistry since 1993. She started her career in dentistry as a dental assistant and from there transitioned to...

Sep 15, 2022

-

WPHDC WILL BE AT TOUCH A TRUCK EVENT

The Wilkes Public Dental Clinic will have our Mobile Dental Clinic at the Rotary Park in North Wilkesboro for the annual "Touch A Truck" event on September 17, 2022 from 10am-2pm. Our staff will let you tour and...
Testimonials
J.Hutchens

We absolutely LOVE Wilkes Dental Clinic. The staff is very friendly and helpful!

Anonymous

I came in for a cleaning and the dental hygienist was very professional and kind. I definitely recommend to go here to all my friends and colleagues.

M. Lunsford

Best Dental Staff Ever!!


Our Team
The first thing you'll notice when you walk into our office is the incredibly friendly and inviting atmosphere. Members of our staff have been hand-picked to provide you the best possible experience during your visit. Learn more about our team below.
Appointment request
Need an appointment with a dentist in North Wilkesboro ? Requesting an appointment at our North Wilkesboro, NC family and cosmetic dental office is now easier than ever. Fill out the form below and we'll contact you to find a time that fits your schedule. Start your journey towards a beautiful smile with us today!
Contact Us
Have a question or comment? Fill out the Contact Us form and we will be in touch as soon as possible.
Wilkes Public Health Dental Clinic

1915 W. Park Dr. STE 104

North Wilkesboro NC 28659
Phone: (336) 903-9399
Our office will be having our "Give Kids a Smile" FREE event on Friday February 3rd, 2023. Please see our Office News section for details or call Dawn Jolly for more information at 336-903-7303.
Our office is now accepting Cigna, Delta Dental, Medicaid and NCHC insurances. Please call our office to make an appointment.

Accepting Patients from Age 1 to 100.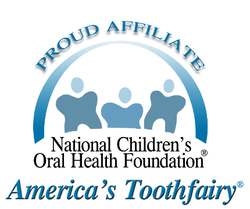 Site updated:10/19/2022
Questions or concerns about our website should be emailed to dabillings@wphdc.com.
NOTICE TO PATIENTS:
This practice serves all patients regardless of inability to pay.
Discounts for essential services are offered based on family size and income.
For more information, ask at the front desk or visit our website.
Thank you.
AVISO PARA PACIENTES:
Esta práctica sirve a todos los pacientes, independientemente de la incapacidad de pago.
Descuentos para los servicios esenciales son ofrecidos dependiendo de tamaño de la
familia y de los ingresos.
Usted puede solicitar un descuento en la recepción o visita nuestro sitio web.
Gracias.
North Wilkesboro dental practice,
Wilkes Public Health Dental Clinic
, is a leader in serving the clients that use Medicaid and Health Choice for services. Make an appointment today.
Wilkes Public Health Dental Clinic
Wilkes County Family Dentistry